Contact Us
The Fifth Street church of Christ
11775 SW Fifth Street
Beaverton, Oregon 97005
(503) 644-9017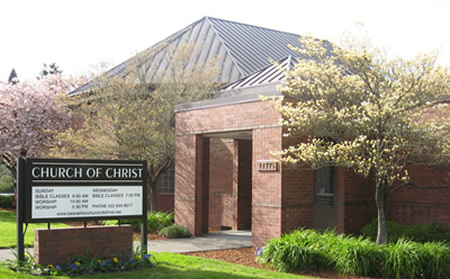 For spiritual, doctrine and scripture based questions, please use the Ask a Question link.
For questions about the church that meets in Beaverton, our website, general correspondance or comments, please use the Send a Message link.
Like Our Page on Facebook!
Please feel free to contact us via email for general information about the church.